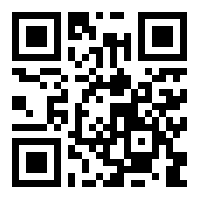 Welcome to the digital home of yours truly, Daniel Reardon. I was born and raised in Massachusetts, am a bonified citizen of Red Sox Nation (1903, 1912, 1915, 1916, 1918, 2004, 2007, 2013), and emigrated to fabulous Las Vegas, Nevada with my lovely girlfriend fiancée wife, Michelle, in 2013.
This page is to document my professional achievements, to show off my more nerdy accomplishments, and to promote the digital locations and I deas that I'm interested in and support. If you're interested in reading my infrequent, social drivel, look for me on Facebook.
Change Log
2020.03.06 - Installed LetsEncrypt's certbot for secure HTTPS web connections.
2020.01.03 - Rinstalled and redeployed server after hard drive and motherboard death on old server.
2017.12.12 - Changed connection providers and updated DNS records to match.
2016.09.24 - 2016.09.30 - (Mis)configuring 'iptables' firewall.
2016.08.03 - 2016.08.04 - Server OS upgrade.
2015.09.15 - 2015.09.16 - Router upgrade and DNS records updated.
2015.03.14 - 2015.04.18 - Server moved, restarted and DNS records updated.
2014.12.24 - Down for 'annual' Spinrite disk maintenance.
2014.09.24 - Daily system updates installed the lattest patches for bash, removing "shellshock' vulnerability.
2014.09.11 - Took a stand against 'internet fast lanes' and added a banner to this page.
2014.08.27 - Site restart after system upgrade.
2014.06.12 - Added a custom 404 error page.
2014.04.24 - Updated DNS records.
2014.04.02 - Down for disk maintenance.
2013.12.20 - Changed domain registrars from godaddy.com to hover.com and edited DNS records. DanielReardon.com went online.
2013.11.11 - CSS file updates: newly defined headers; link effects; text bling &amp margins; 15 pieces of flair in all!
2013.11.10 - Changed the faveicon! Now favicon.ico = DЯ. Much better.
2013.11.04 - Added a favicon! favicon.ico = !
2013.11.03 - Fixed the servers LAN IP so that DHCP doesn't assign a new address; now requests to port 8080 are always forwarded to the server.
2013.10.29 - Finally decided on something to put on the front page.